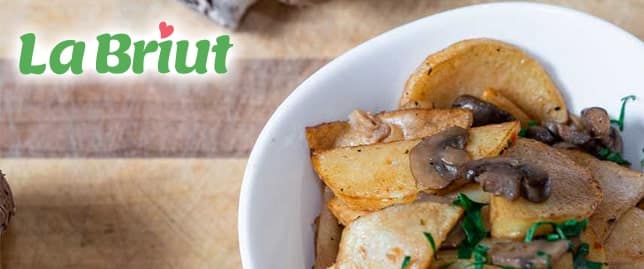 La Briut
9225 Bathurst Street, Richmond Hill, ON L4C 6C2, Canada
Delivery fee starts at: $6.99
OPENING HOURS TO ORDER
!! MITZVAH TIME, FOR EACH ORDER WE DONATE TO CHAÏ LIFELINE CANADA !!
New Shabbat Special
White or Dark Chicken Meat
Desserts and Sweets
Cold Appetizers, Salads, and Dips
Soups and Stews
Each entree comes with a choice of 3 sides: La bruit bread, Fries, Garlic homemade potato, Mashed potato, Rice, Buckwheat, Garden salad, Coleslaw
Entrees
Skewers
Kavkazi Specialty Entrees
Khachapuri, Pies, Pastries
Dumplings
You have already ordered directly with the restaurant and you want KEATOV to collect your order for delivery.
La Briut Deluxe Crown Hummus
Sides
Bread
Soft Beverages
DELIVERY ONLY
Overview La Briut
Kosher & Authentic Kavkazi Kitchen
Contact details
9225 Bathurst Street, Richmond Hill, ON L4C 6C2, Canada
Opening Hours
Monday

Off

Tuesday

Off

Wednesday

Off

Thursday

Off

Friday

Off

Saturday

Off

Sunday

Off
Your Order
If you have a discount code,
you will be able to input it
at the payments stage.
Start at $6.99
There are no items in your basket.
Order from Sunday to Thursday and get delivered Friday (Shabbat Menu)
Confirm Order