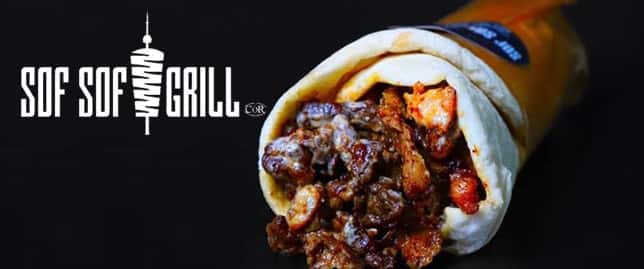 Sof Sof Grill
1200 Hwy 7, Thornhill, ON L4J 8M5, Canada
Appetizers
Soups
Hummus
Sandwiches
Burgers
Entrees
Sides
Salads
Drinks
Overview Sof Sof Grill
Mouth-watering aromas and the authentic taste – these words encapsulate the essence of who we are. Sourcing the freshest ingredients both locally and internationally, we ensure that your dining experience with us will become a habit.
Our dedication to freshness underpins everything we serve up – from delicious shawarma to juicy burgers.
Whether you are a picky eater, a hungry hippo, or even a "not-hungry-at-all" type of person, we are sure that you will find something tasty from the menu.
Our offers an array of delicious dishes from small to large plates at affordable prices.
Contact details
1200 Hwy 7, Thornhill, ON L4J 8M5, Canada
Opening Hours
Monday

11:00 am - 08:00 pm

Tuesday

11:00 am - 08:00 pm

Wednesday

11:00 am - 08:00 pm

Thursday

11:00 am - 08:00 pm

Friday

10:00 am - 02:30 pm

Saturday

Off

Sunday

11:00 am - 08:00 pm
Your Order
If you have a discount code,
you will be able to input it
at the payments stage.
Start at $6.99
There are no items in your basket.
You will be delivered in the next hour
Confirm Order